The Reconstituted Stone Experts
Alternative Benchtops – Gold Coast & Brisbane
Reconstituted stone is an agglomerate made of quartz, glass, granite or marble, and high quality polymer resins and they are available in a wide range of colours and textures.
This mixture provides exceptional results in strength, hardness, durability and stain resistance to your bench tops. They are an attractive and practical alternative to natural stone, because even though reconstituted stone captures the beauty of natural stone it offers definite advantages in colour consistency.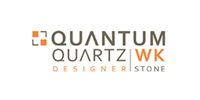 Request a Quote
If you have any questions or would like a free quote or advice simply fill in your details below and we will be in contact with you shortly.